About Us
---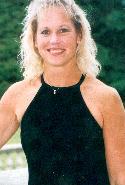 Dance Innovations - celebrating over 30 years of dance, excellence in the arts, and innovative training. Also, providing service to the community for those less fortunate, under the artistic direction of Susan McCutcheon Coutts. The studio's philosophy is carried out so that the passion of dance reaches all areas of the community.
The studio offers a variety of dance disciplines and levels giving the patron over 100 classes to choose from. The school offers classes from beginner through advanced levels including, but not limited to, classical and contemporary ballet, pointe, modern, tap, Broadway jazz, hip hop, musical theater, showstoppers (theatre and dance), and lyrical.
We also have several performing groups which provide excellent opportunity for the students to experience the process of audition, rehearsal, and the reward of performance. These groups are for serious students at all levels. Show opportunities include retirement facilities such as Franciscan Oaks, fundraising benefits such as the annual Nutcracker, in which the performance supports such programs as the Children's Specialized Hospital, Matheny Medical & Educational Center, Lyons Veteran Hospital in Basking Ridge, Leukemia, and Autism and Breast Cancer walks, national competitions and many more. Our dancers also have performed at Walt Disney World, Epcot, Universal Studios, Sea World, Give Kids the World Village, the Bickford Theatre at the Morris Museum, NJPAC, Merce Cunningham Studios in NYC, "Stars of Tomorrow" – Dancers Responding to Aids, aboard the Royal Caribbean Cruise Lines and Performing Arts Educators Invitational Carnegie Hall and Lincoln Center Performances.
Dance Innovations prides itself in the art and science of dance therapy for the physically and exceptionally challenged. This goal is reached by mainstreaming students with special needs into the regular class curriculum. Dance Studio Life Magazine featured an article highlighting Susan and Dance Innovations for their passion in mainstreaming special needs students. In September 2014, Envision Dance Exchange was formed. EDE is a performance group created to perform, educate and support dancers with all abilities through integrated dance.
The school is also proud to have the talents and experience of its teachers and staff. DI has over 30 qualified faculty members with degrees in dance from University of Maryland, NYU-Tisch, Temple University, Point Park University, SUNY Purchase, The Hartt School & Indiana University. Many of the Staff have performed professionally throughout the US and abroad with Pennsylvania Ballet, Alvin Ailey Dance Company, Princeton Repertory Ballet, Palisades Theatre Company, Philadelphia Eagles, Jacobs Pillow and Full Force Dance Theatre.